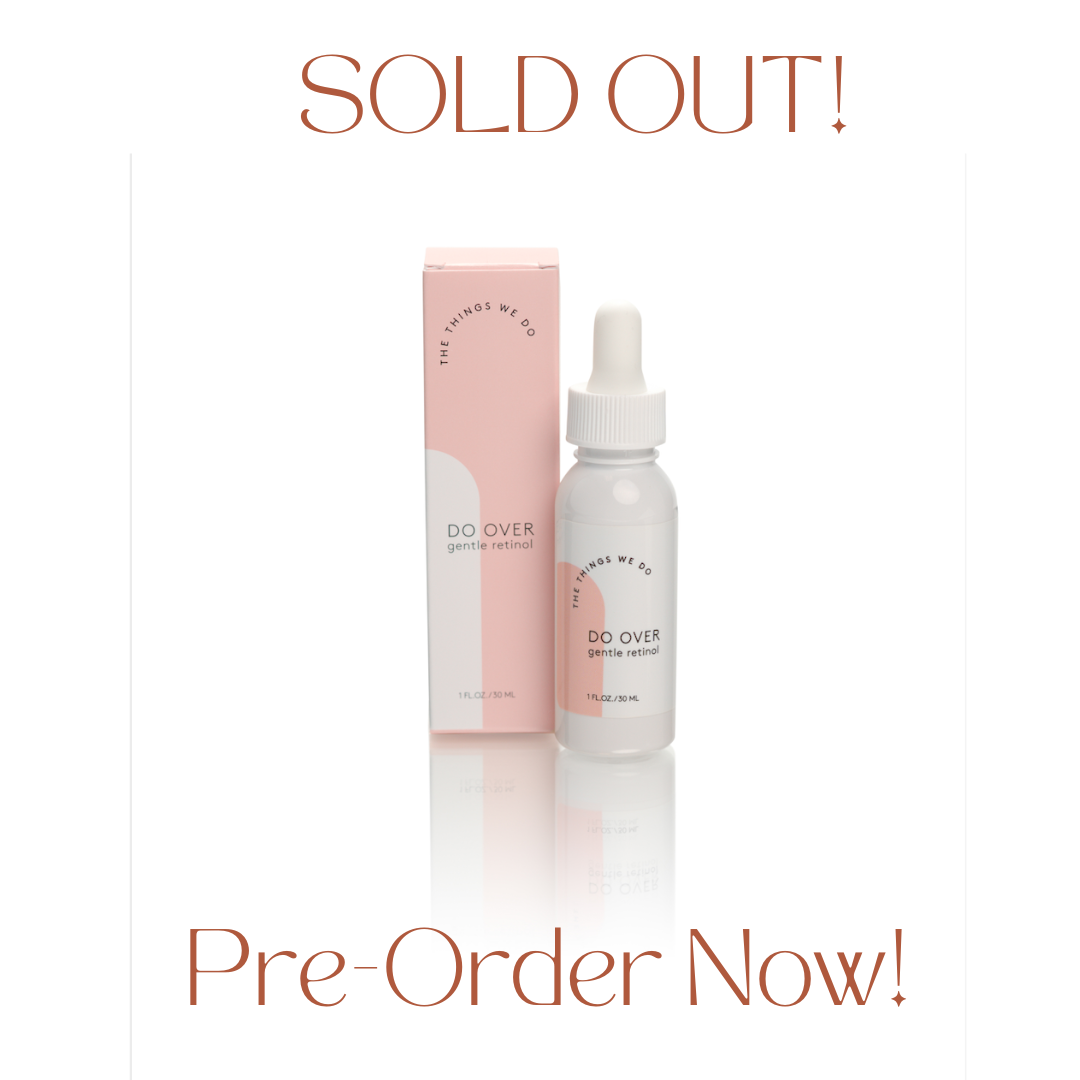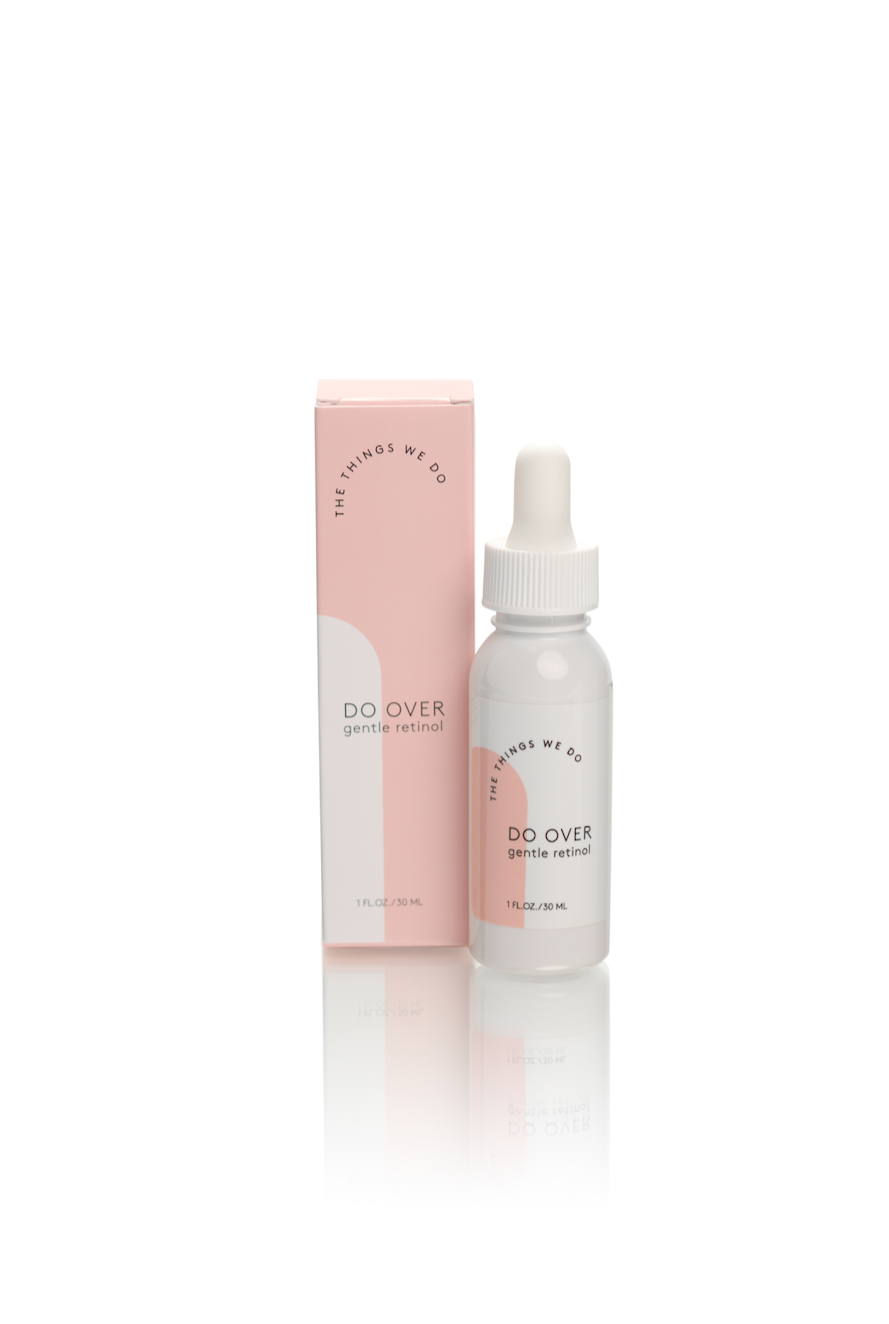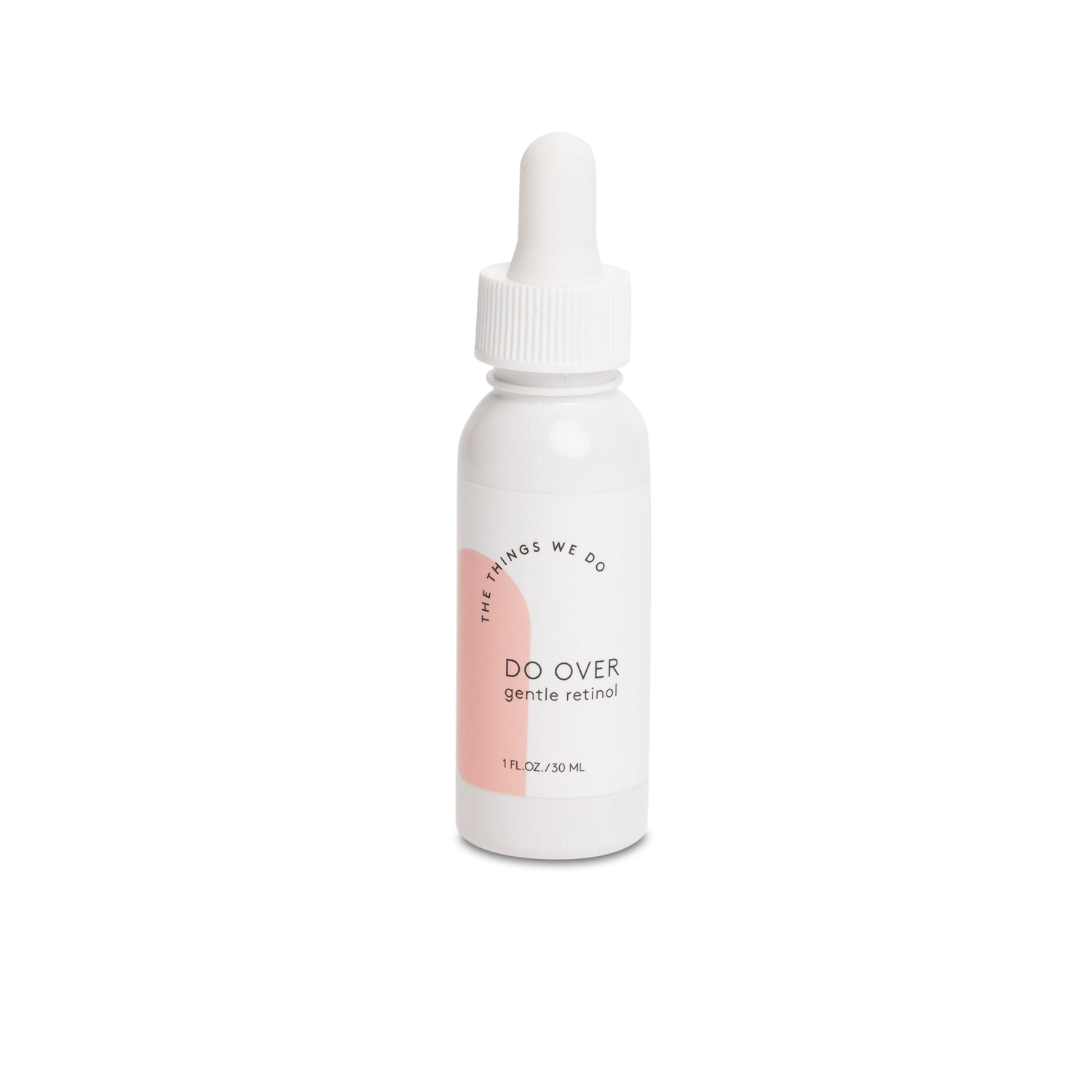 Do Over
Acting with a proprietary blend of vitamin A, hyaluronic acid, green tea and Vitamin E, this 2.5% Retinol gives acne-prone skin the reset it needs by healing active breakouts and gently addressing concerns like hyperpigmentation.
Ingredients
Centella Asiatica Extract
(98% Naturally Derived /72% Organic) Ingredients: Aqua (Deionized Water), Cassia Angustifolia Seed Polysaccharide (Botanical Hyaluronic Acid), Hamamelis Virginiana Water (Witch Hazel), Glycerin (Kosher, Vegetable), Aloe Barbadensis Leaf (Organic Aloe) Extract, Retinol, Triticum Vulgare Germ (Wheat Germ) Oil, Simmondsia Chinensis Seed (Organic Jojoba) Oil, Tocopheryl Acetate (Vitamin E), Camellia Sinensis Leaf (Organic Green Tea) Extract, Resina Propoli (Propolis) Extract, Centella Asiatica (Organic Gotu Kola) Extract, Equisetum Arvense (Horsetail) Extract, Taraxacum Offcinale (Dandelion) Extract, Geranium Maculatum (Wild Geranium) Extract, Hydroxyethyl Ethylcellulose, Carrageenan Gum, Sodium Benzoate, Potassium Sorbate, Ethylhexylglycerin.
Apply a small amount on clean hands and pat onto face, neck and chest. Allow 2-3 minutes for Do Over to absorb into your skin before putting on any additional layers of skin care. We know you want to see results fast, but Do Over should only be used as a PM step. Follow with moisturizer or oil of choice but be sure to remember sun protection in the AM! This serum can be used 3x a week initially and can be used daily at your comfort level.
Note: Please use this product as directed and avoid contact with eyes. If irritation arises, discontinue use and consult a physician or your skincare professional. Be sure to protect areas where applied with sunscreen before going outside. This serum contains retinol, a stabilized Vitamin A which is great for boosting collagen production, but if you are pregnant or breastfeeding, we recommend suspending use of Do Over.