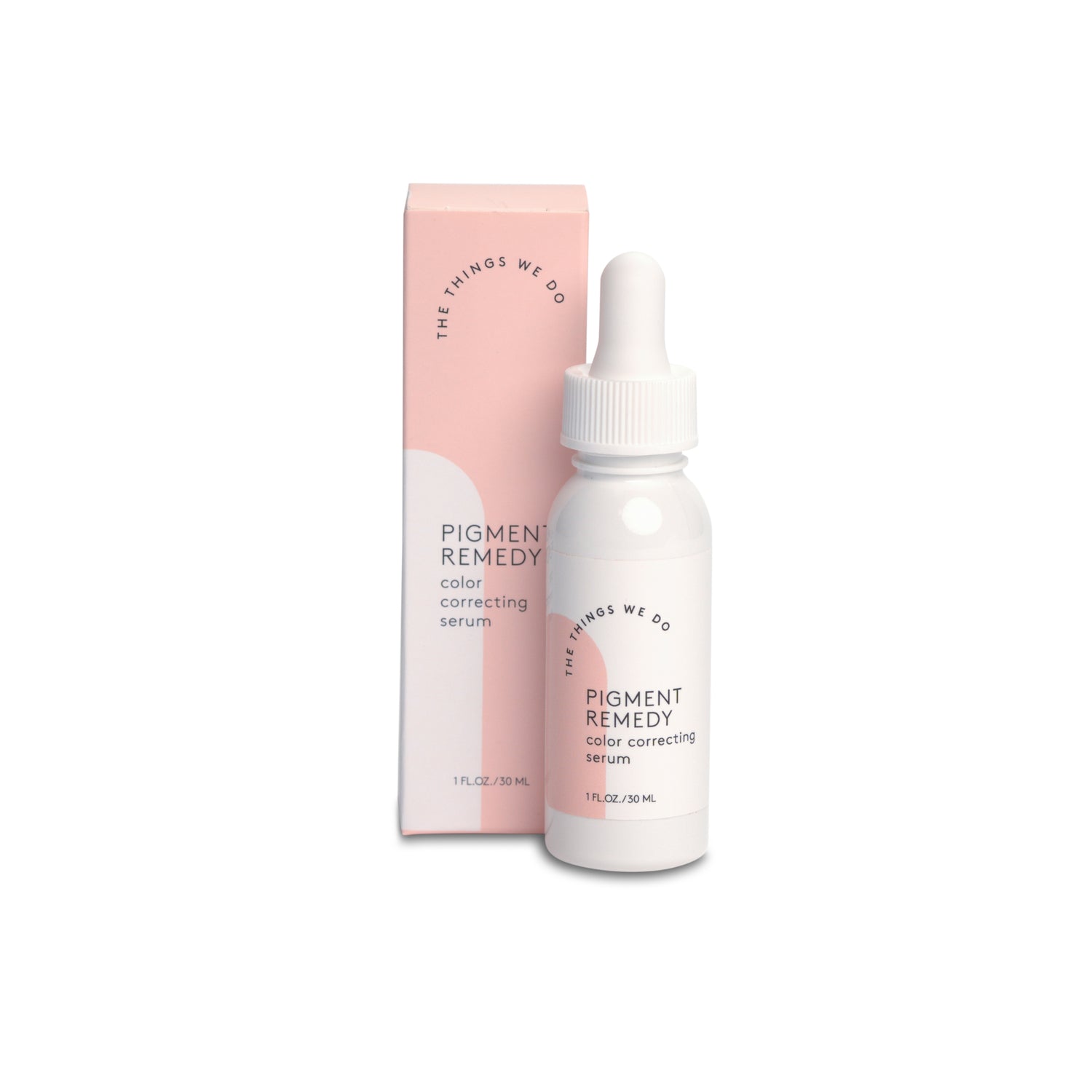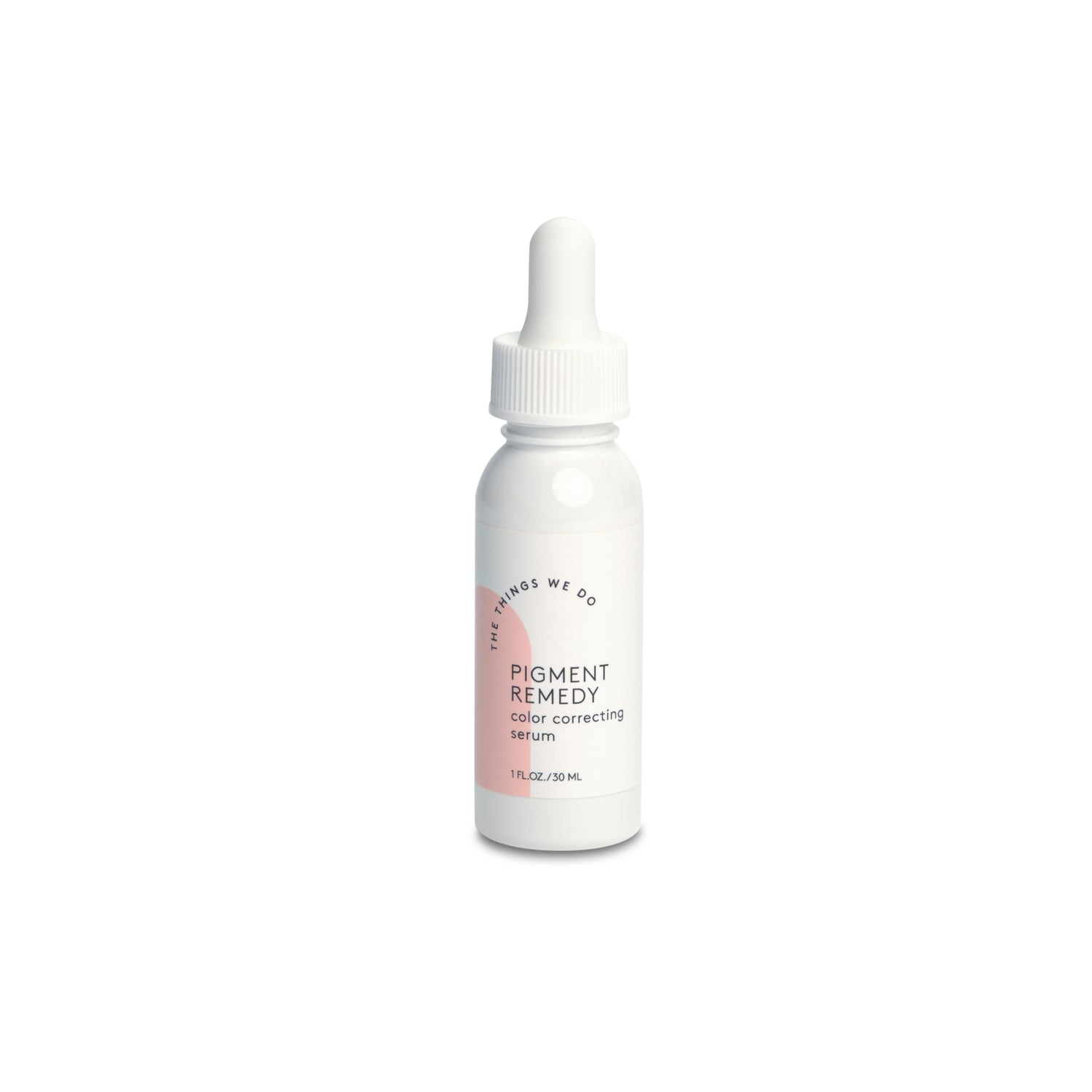 Pigment Remedy
MSM drives the product to the layers of the skin where minuscule scar tissue builds up and skin clarity is compromised, helping with clearing sun spots and uneven skin tone in a safe way. Our plant-based hyaluronic acid also helps hydrate and moisturize the skin.
Ingredients
(98% Naturally Derived / 72% Organic) Ingredients: Aqua (Deionized Water), Hamamelis Virginiana Water (Witch Hazel), Cassia Angustifolia Seed (Botanical Hyaluronic Acid) Extract, Glycerin (Kosher Vegetable Glycerin), Aloe Barbadensis Leaf (Organic Aloe) Extract, Dimethyl Sulfone (MSM), Hydroxyethyl Ethylcellulose, Ganoderma Lucidum (Organic Reishi/ Kojic Acid) Extract, Carrageenan, Sodium Benzoate, Potassium Sorbate, Glycolic Acid, Ethylhexylglycerin , Salix Alba Bark (Organic Willow Bark/ Salicylic Acid) Extract, Pimpinella Anisum (Organic Anise) Extract, Cochlearia Armoria Root (Horseradish ) Extract, Glycyrrhiza Glabra Root Extract (Organic Licorice) Extract, Schisandra Chinensis (Organic Schisandra) Extract, Melissa Offcinalis (Organic Lemon Balm) Extract, Foeniculum Vulgare (Organic Fennel) Extract, Panax Quinquefolius Root (Organic Ginseng) Extract, Melissa Officinalis Seed Oil (Melissa Essential Oil), Simmondsia Chinensis Seed (Organic Jojoba)Oil, Tocopheryl Acetate (Vitamin E), Centella Asiatica (Organic Gotu Kola) Extract, Equisetum Arvense (Horsetail) Arvense Extract, Geranium Maculatum (Wild Geranium) Extract, Taraxacum Offcinale (Dandelion) Extract.
Apply a small amount with clean fingertips to freshly cleansed and toned face, neck and chest by spreading an even layer over the skin and pressing over the areas of choice, avoiding direct contact with eyes. Allow time to absorb prior to sun care and makeup application. For those just beginning with acids or retinols, we recommend using 1-2x per week, gradually increasing to 2-3x weekly use.
Note: Please use this product as directed and avoid contact with eyes. If irritation arises, discontinue use and consult a physician or your skincare professional. AHAs are powerful acids, so be sure to protect areas where applied with sunscreen before going outside.